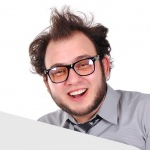 Designers for Hire brings together designers looking for work and thousands of clients looking for new logos.
I created Logoshi a few years ago as a way for people to make their own logos. More than 10,000 people a month make logos with Logoshi now. Sadly, a lot of them leave disappointed and without a logo. They need the help of a designer.
Create a Listing and start getting more design work.